Shopping Cart
Your Cart is Empty
Thank you for your business!
You should be receiving an order confirmation from Paypal shortly.
Exit Shopping Cart
About the MRM Community Benefits Trust
The McArthur River Mine Community Benefits Trust was established in 2007 under an agreement between McArthur River Mine (MRM) and the Northern Territory Government to support the social and economic development of the Gulf region.
It is a charitable Trust which aims to:
Facilitate ongoing sustainable development of the community and the region including community capacity building and local business enterprise development.
Build infrastructure within the community to a level that will facilitate the creation of local jobs, diversity of new enterprise, beneficial social activity and improved health outcomes.
Enhance the positive social and economic impact of MRM's mining operations on the community and the region as far as is reasonably practical.
Create jobs and training opportunities.
The Trust is a partnership between the Government, MRM and the community and works to bring to life a long-term vision for the sustainability of the region, developed in consultation with the community.
Importantly, five of the nine Directors on the Trust Board are representatives of the community—one from each of the four local Indigenous language groups and one elected by community members. Their role as Directors provides a local voice in decision-making and helps ensure community needs are targeted.
The Trust supports projects and programs in the Gulf region, which comprises the communities bounded by Robinson River in the southeast, Sir Edward Pellew Islands in the north, Limmen Bight River in the west and Balbirini Station in the south. The town of Borroloola sits at the heart.
For more information on the governance of the MRM Community Benefits Trust Meet our Board members.
For more information view the MRM Community Benefits Trust 3 Year Plan.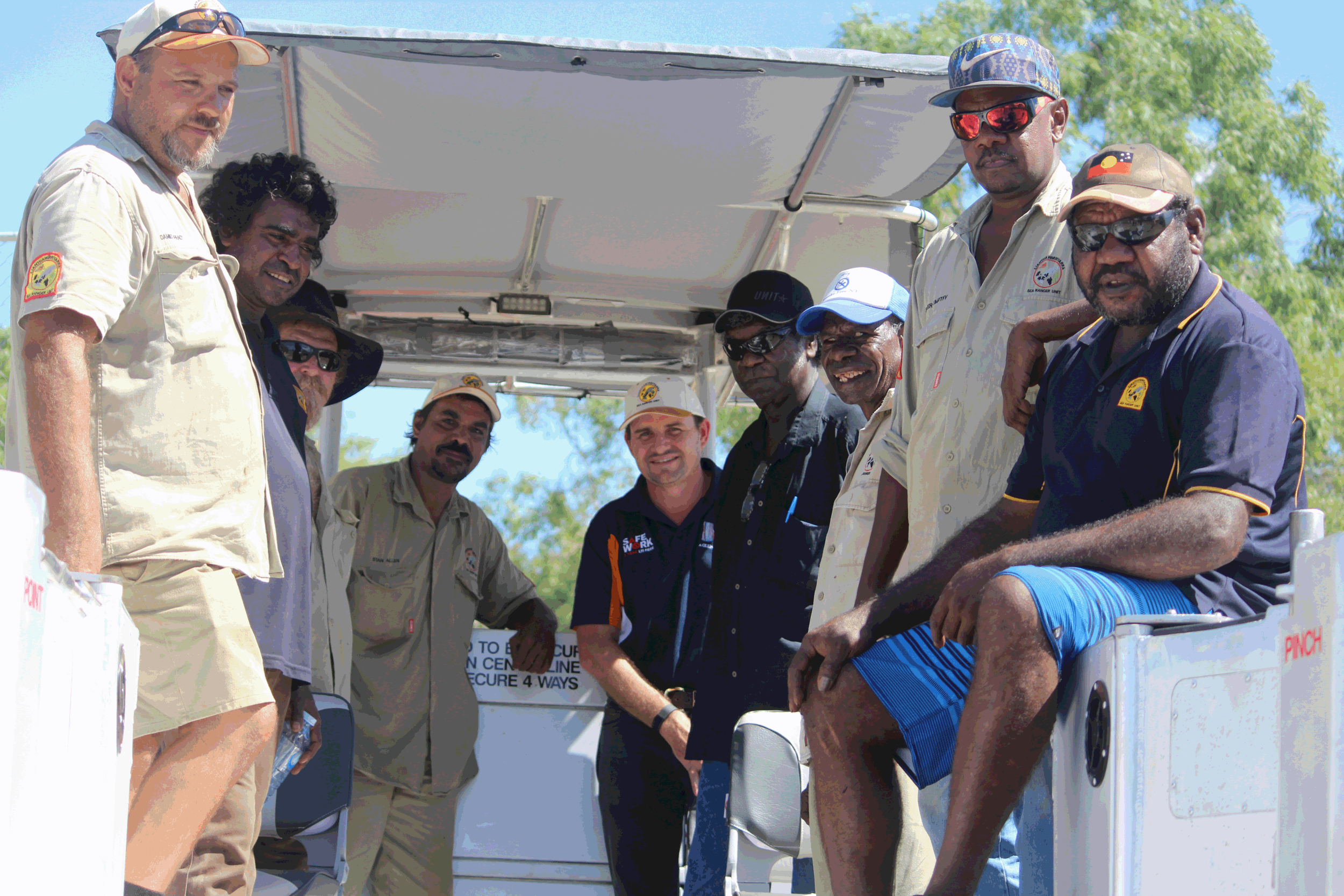 The Li-Anthawirriyarra Sea Ranger Group has been supported through a series of grants, including for a new ocean-going vessel handed over in 2015.
Indi-Kindi helps to improve literacy and numeracy in Borroloola and Robinson River.
/